The doors of our winery are always open to let you discover the sparkling world of Lambrusco Mantovano.
Here, Lambrusco lovers and Mantua lovers are welcome. Our winery is always open to welcome visitors who want to discover our lands.
We will walk along the vines and we will discover how we produce our Organic Mantuan Lambrusco from the field ,the techniques that we use in the vineyard to preserve the health of our plants.

We will take a walk into the farm, 70 hectars into the nature with the small lake and the animal reserve. We will be accompanied by the families of pheasants, hares and ducks who live in our farm!

Then in the cellar: we use minimal interventions, but to allow the maximum expression of our grapes we must be very careful!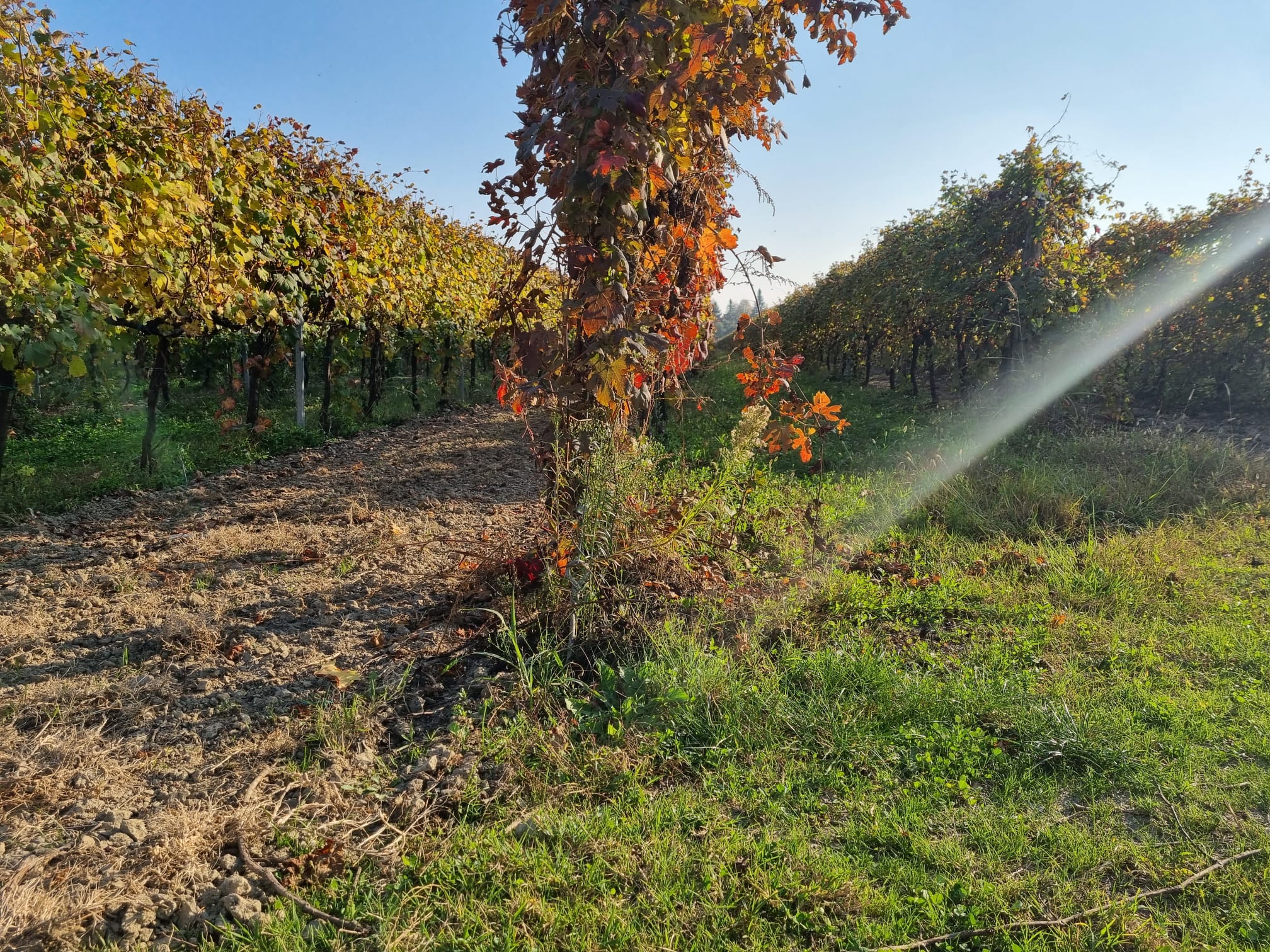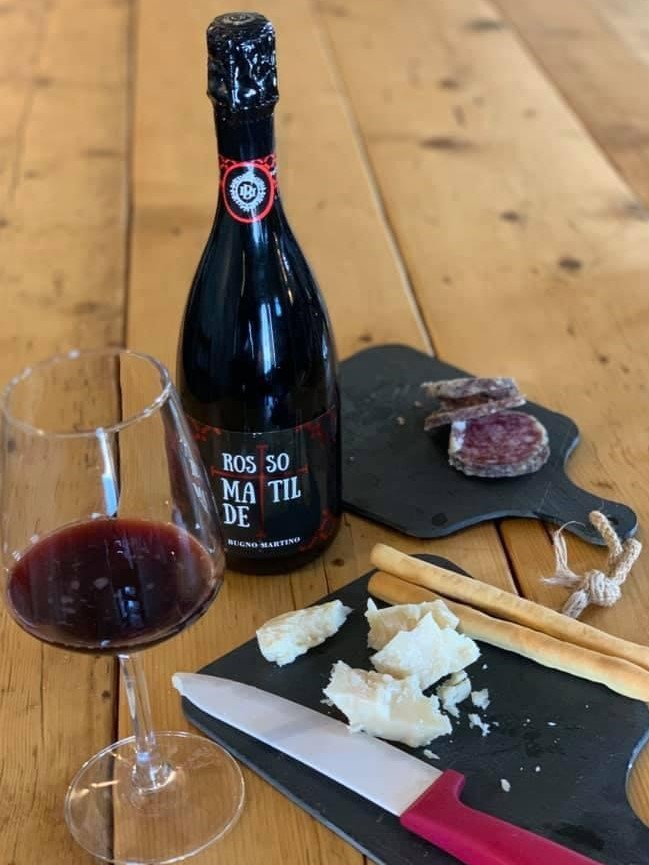 After seeing where the wines are born in the vineyard and in the cellar we'll finally have the
wine tasting
:we will taste
MASO, ROSSO MATILDE, CIAMBALLA', ESSENTIA
with the different interpretation of the same grape:
salamino
.
The perfect food paring for a lambrusco tasting.....our traditional salami and Parmigiano Reggiano. All the products are of the highest quality, and they come from small artisans and Cheese factory of our small village.
NOT ONLY WINE......CULTURE AND HISTORY!!!! AND A LOT OF ART!!!
You can find our winery in San Benedetto Po, One of the Most Beautiful Village in Italy, a few kilometers from Mantova, with an inestimable cultural heritage.
While you organise your winery visit, we suggest to you to stop also in San Benedetto Po, to discover the famous monastic complex, an architectural jewel of rare beauty.
Here you'll appreciate the history of Matilde di Canossa, the powerful couness lived between the XI and the XII century, who had a a very important influence on our lands.
And, as a matter of fact, she gives the name to one of our wines: [Rosso Matilde.
Look for all the informations here: http://www.turismosanbenedettopo.it/servizi/notizie/notizie_homepage.aspx
or please, ask us a suggestion for your time in San Benedetto Po !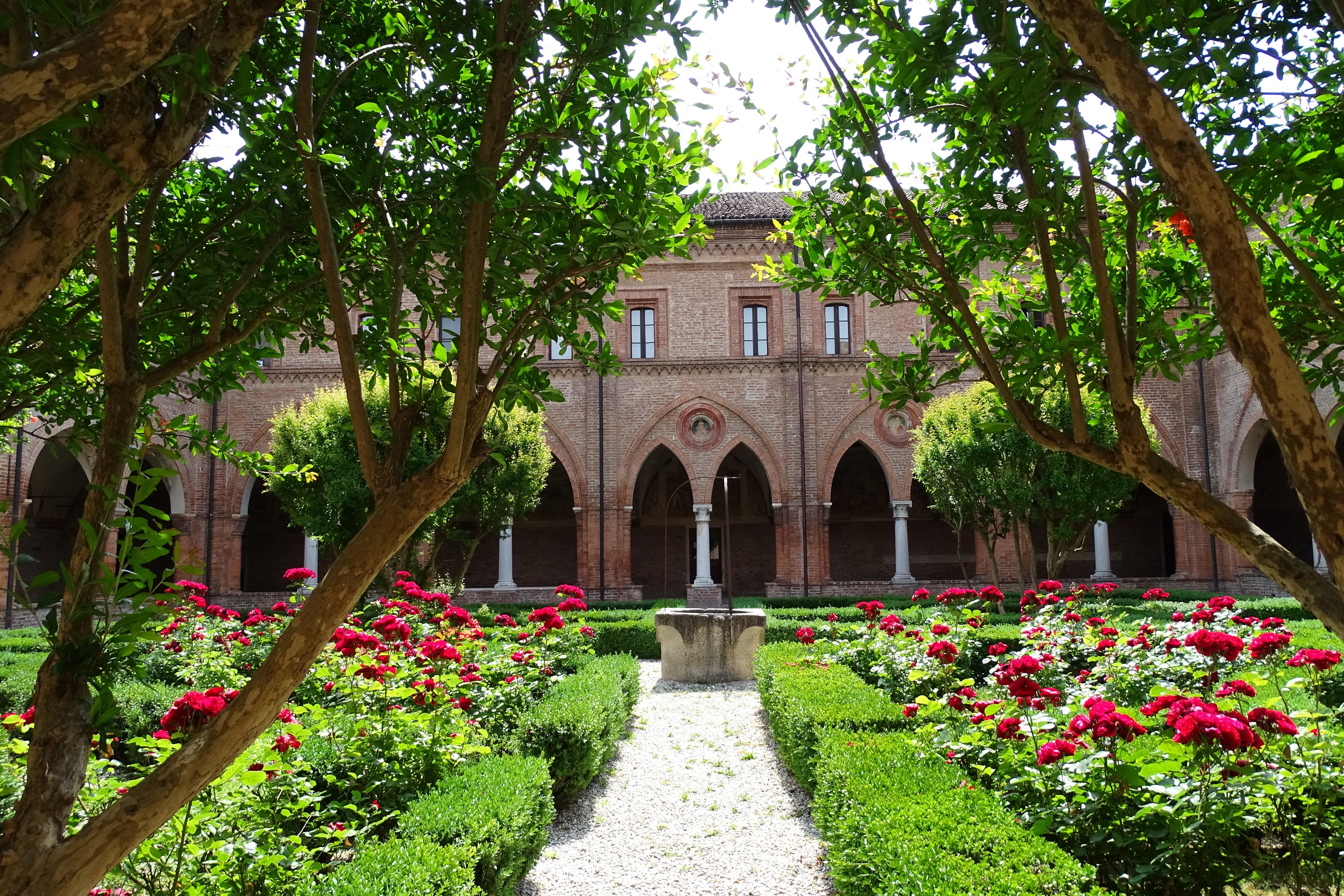 Visite in cantina in periodo covid-19
I nostri ambienti sono sanificati da ditte specializzate e certificate. Possiamo accogliervi in totale sicurezza, ricordandovi di portare con voi la mascherina e mantenendo le distanze di sicurezza.
Vi ricordiamo che LA PRENOTAZIONE DELLA VISITA è obbligatoria
Durante le degustazioni utilizziamo solo prodotti di prima qualità e vogliono essere pronti per organizzare tutto nel migliore dei modi!
Non accorperemo gruppi e coppie: in questo momento delicato è giusto potersi godere la visita e la degustazione in assoluta tranquillità!
x
[CART_DISC] €
[CART_PRICE] €
Removed from cart!
An error occurred while adding the item to the cart!
An error occurred while removing the item from the cart!
Added to cart!
All available items are already in your cart!
Not all items have been added to the cart due to availability problems!
Some items in your order are no longer available update the cart to view the data correctly.
There is already an account registered with this email, please login.
We have sent you an email to reset your password!
We have sent you an email to activate your account!
We have sent you an email to activate your account!
Your account is already active, log in or recover your password.